I am delighted to bring good news in a time when it seems there is so much gloom and doom in the world! 
I will start with my latest review in Acoustic Guitar Magazine's July/August issue for "Legacy," my most recent recording project. Greg Cahill did the review, and is an excellent writer who I got to know when I had a six-month contract at Acoustic Guitar Magazine years go setting up their video program. He eloquently wrote a review, and I am delighted that he liked my efforts, which I will add below this blog post. (To download a copy of "Legacy" you can find it here. For physical copies you can either order it through my website or you can find it at CDBaby.com)
After much handwringing I jumped into the deep end of the pool this week and played a song for a Bob Dylan 80th birthday tribute here in Sonoma at Murphy's Irish Pub. Jack Hines backed me up on bass and King Daddy Mur, a local percussionist backed me up. We played a bluesy version of "A Lot to Laugh, A Train to Cry," and the audience loved it! There were calls for an encore, but we had to keep the show rolling and not be stage hogs, although I was tempted to jump into another Dylan tune. It felt great to feel the excitement of the crowd at hearing live music. Tim Curley, who put the show together did a great job of keeping things running smoothly. It was so great to see many friends from the community after being isolated for over a year!
Wolf Run, my trio with Jack Hines and Kendrick Freeman, is making steady progress toward wrapping up our tracking. We have a few esteemed guests on our first studio effort with Happy Traum playing a banjo track, and the epically talented Bob McBain adding some keyboards and organ. We are also getting a few Bay Area musicians to add their touch to this collection of songs that are primarily originals with a few added covers that we love to play. Stay tuned for more information as the project progresses.
I am continuing to write a lot of music, including a new song that I am excited about, and hope to have a recording that is ready for primetime that I can release as a single. 
With a few gigs on the horizon in June (see my gig calendar on the homepage of adamtraumguitar.com) I am feeling a sense of excitement I haven't felt in a long time! 
My love for the ukulele continues to grow as I spent a chunk of time putting out my latest Homespun video "The Ukulele Club." It's a six-lesson download that starts people from the ground up, and was based on my long-running Ukulele Club I taught in person. I will also be doing a ukulele workshop with Homespun in the coming month or two.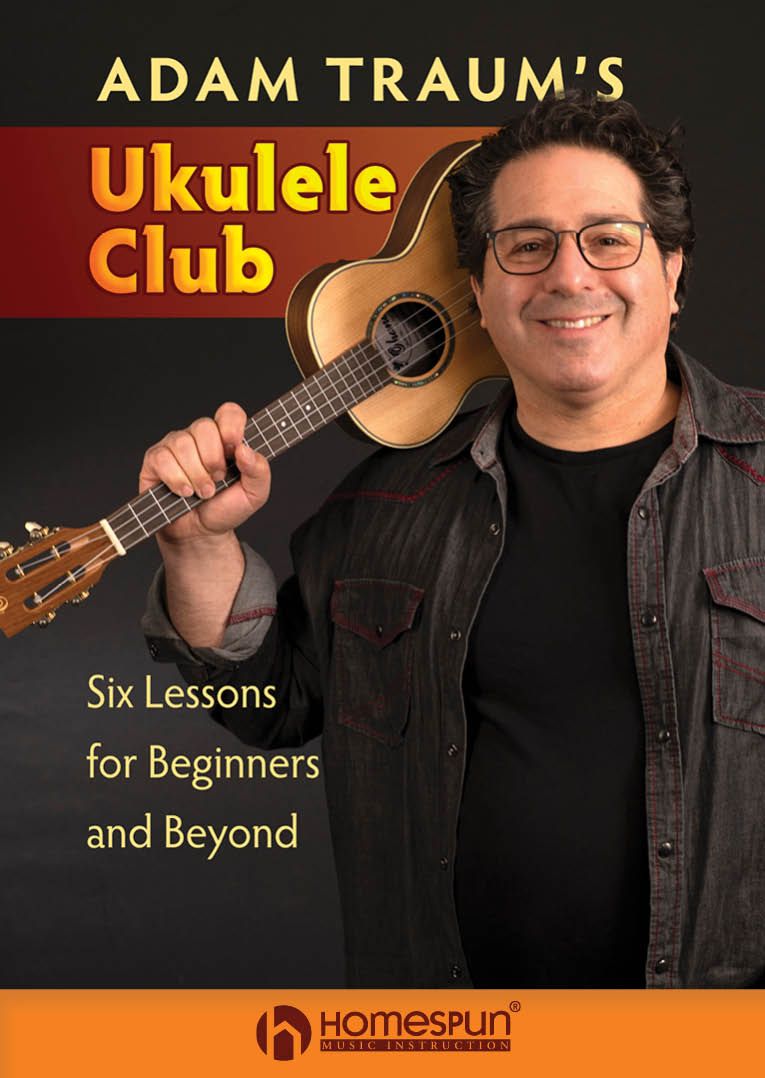 Speaking of Homespun Music Instruction, I have been regularly updating a YouTube Homespun Performances page with amazing excerpts from some lessons including Doc Watson, Tony Rice, Norman Blake, Etta Baker, Rory Block, Richie Havens and many others. You can check it out here: https://www.youtube.com/channel/UCynP5HrXrsd652drzrsiKbQ
Thanks for taking a few minutes to read my blog. I will be posting more updates soon! 
Adam Traum
adamtraumguitar.com
------
"Legacy" review by Greg Cahill: